And I'm sorry there are only food photos attached cause we were all busy filling in our stomachs. Nobody was interested in taking photo of our own. so, yea don't mind us. Just pay focus on the food aite??

Blue Cheese Pasta!!!! with full of shrimps in it!! and the blue cheese, hmmmm... it has a very special unique unusual flavor smell, google for
'blue cheese'
and you'll know why. BUT for cheese lover, you'll definitely LOVE IT!!! though the sauce is so creamy and thick, but it tasted so fresh you won't believe. Super recommended.
Carbonara. The sauce is a little bit heavy I won't pick up for more than 3 bites continuously. One thing to mention, the spaghetti is well cooked. and it served in quite big portion!! Anyway, this is my sis's order! rated 3/5! LOL!
Chicken chop. refer back to the post I'd mentioned above.
Chicken Margherita. Imagine I could finish it and it's damn a big portion! I never knew the texture of chicken breast could be such tender! Nommmmss~~
Raining day ohhh raining day. When are you gonna stop?? I feel really pity to those who have to go back to their hometown to celebrate CNY. Please be careful if you are going to drive on road. People can't predict when accident happens. So yea, do take care.
I'm watching finals of Korea open badminton superseries. I can feel my blood is boiling when I imagine the 2 people having a great match.
*perhaps, finger crossed!!!*
Let's pray hard to our Datuk Lee Chong Wei who is going to
confront
with China LinDan to get the champion title. For no reason, I felt Datuk Lee has somehow became handsome as
'handsome'
this word never really related to him. I wonder why. LOL!!
the weather is so damn freaking cold!!! I should really wrap myself with my lovely blanket!! I'll get it once I finish this post! Hehe!
see ya!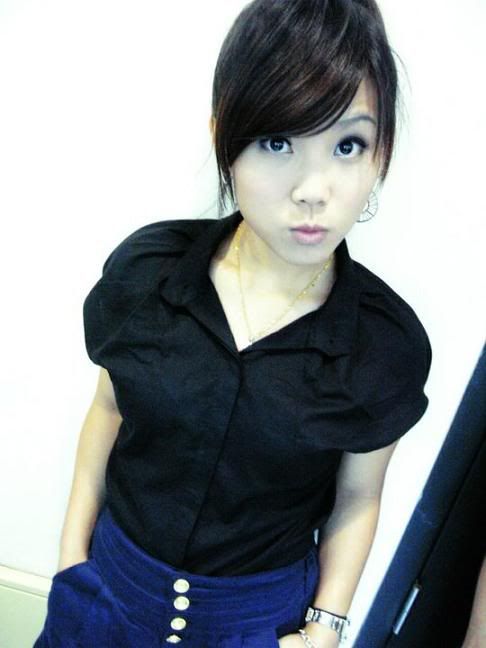 ohya, let's pray for our recent emerging idol from Million Star, Jess Lee for her final tonight!!! JIAYOU!!!
*finger crossed until my fingers twisted!! LOL!!!*
UPDATED:: Datuk Lee has lost to LinDan. Anyways, the match was a blast. Just it didn't end the way I hoped. It's okayyyyyyyyy =(

xx